Clausius Tower
Information about the Tower
Rudolf Clausius Tower will be built in front of Koszalin University of Technology in Śniadeckich street.
The idea of building the tower has emerged thirty years ago. At the beginning there was to be built only a Foucault pendulum in one of the assembly halls of Koszalin University of Technology. But when the new campus of the University by Śniadeckich street was being constructed, there has appeared a vision of the pyramid tower with the pendulum hung inside.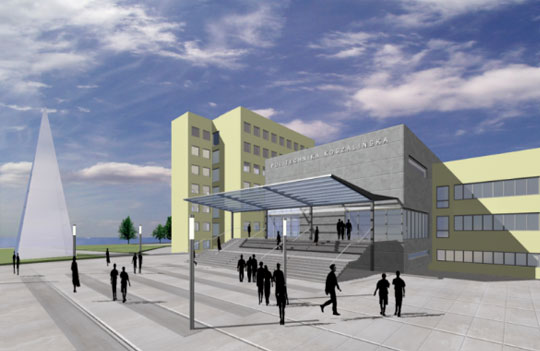 In 2002 there was a meeting of a group of scientific workers of the University to discuss details of the building project. There was a proposal of creating a symbol dedicated to Rudolf J.E. Clausius, who was a physicist born in Koszalin in 1822. After a long discussion a decision has been made to build Clausius Tower with a Foucault pendulum hung inside. This edifice will be a symbol of European unity, because Foucault was French, Clausius was German born in Koszalin, Poland, and authors of the project represent modern Koszalin and Polish science.
The chancellor of Koszalin University of Technology dr inż. Artur Wezgraj said that Clausius was the ideal person who expressed everything we wanted to express by building this tower. The chancellor also added that the pendulum had not only aesthetic and scientific value but also tourist value. It would be a symbol of the University and of consolidating Europe, because the project was connected with three European nationalities: French because of Foucault, German because of Clausius and Polish because of all the people who had been building modern Koszalin.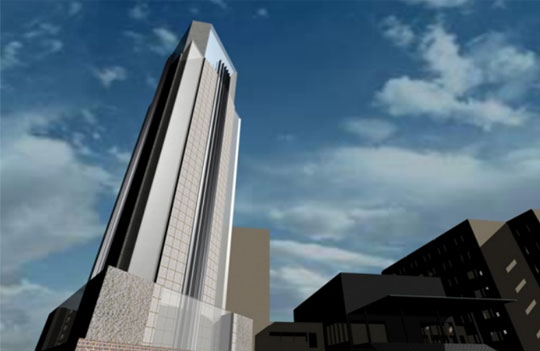 There were many designs of the tower. The first one showed a Pyramid Tower, another showed the tower built on the cross plan, and the third the tower in the shape of beacon. The last, designed by Andrzej Wójcik, was accepted.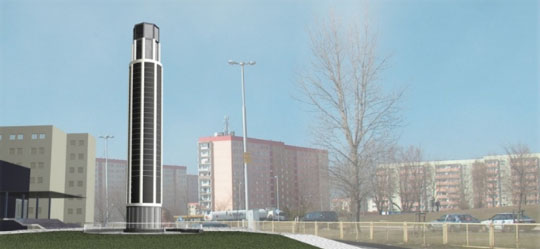 The Clausius Tower is to be built in front of the main University building in Śniadeckich street. It will be 25metres high and 3.6metres in depth. The diameter of the Tower will be 4.4m. On the top there will be a skylight made of glass and aluminium and in front there is to be a bronze board commemorating Rudolf Clausius and giving information about the edifice.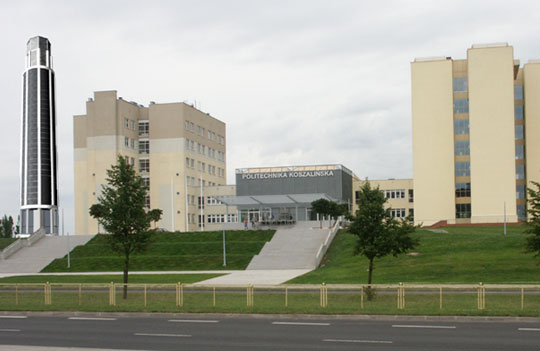 The size of the underground level will be about 200m2 and it will be a place for experimental demonstration, art exhibitions and other cultural events. In the middle of the underground level there will be a separate space enclosed with rails, which the pendulum will be moving within. The Foucault pendulum is to be made of brass, weighting about 100kilograms and its diameter will be about 28cm. It will be suspended on a special cord 27 metres long. Slow change of the surface of the pendulum motion will be projected on to an LCD screen.